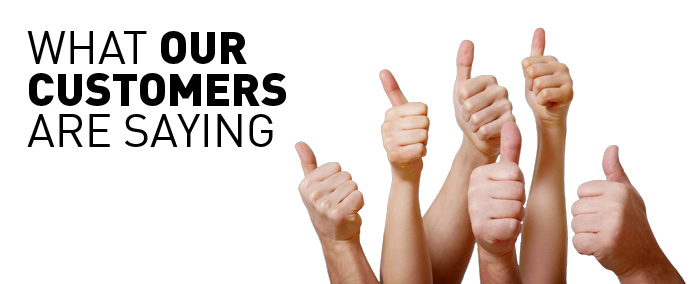 Thank you for making it right!
I bought an adorable t-shirt from Musically Inclined at a music festival for my daughter. Unfortunately, there was a problem with the manufacturing. With one brief phone call, Rissa set it right and I now have a great violin t-shirt. Easy to work with and she stands by the products she sells. Thank you.
Melissa O.
NYSSMA Music Festival
Wish I could give 100 stars!!!
I absolutely LOVE Musically Inclined and their merch. I have been buying from them for over 10 years. I have never had an issue. Risa is the nicest person to work with. I have had them as a vendor at my marching band events for over 8 years. I recently had a bulk order for a memorial to one of our Alumni and Risa worked with me and surpassed my expectations. I could not recommend Risa and Musically Inclined more. Trust me 5 stars is not enough for them!
Angela Mercado
Brentwood Green Machine Marching Band Parents' Association
Great Product – Great Customer Service
I couldn't have asked for better customer service for a list minute Mother's Day gift. The earrings arrived on time and were a great hit!
Many, MANY thanks for helping make this a great occasion.
John Parker
Band gifts for seniors!
The team at Musically Inclined is the BEST to work with. We order the nuts and bolts characters every year for our high school graduating band seniors! Every year, we order a minimum of 25 figures. It is a tradition that we have upheld for more than 10 years! The kids LOVE getting a figure that is playing "their" instrument! We get things quickly, carefully wrapped, and in perfect condition! I love this company and recommend them to all of the musical people I know! We will order again!
Lisa Wagner
Eaglecrest High School
Wonderful for Events
Rissa and the Musically Inclined team was wonderful at MAMTG's Student Music Festival '19 in Princeton, NJ. They bring great value to an event for music students, parents and the music education community. Wide variety of great items for music enthusiasts of all ages. We look forward to Musically Inclined attending future MAMTG events.
Brandon Kurzawa
Incredible customer service!
My daughter is a Drum Major, and that is possibly the hardest "section" to find anything for. Rissa offered to make me a custom shirt…… It's PERFECT! Great service, product and communication! I highly recommend her, you will not be disappointed!
Alison Brizzi, President
WGOCHS BAND PARENTS ASSOCIATION
Bravo!
My family and I are very impressed with every aspect of Musically Inclined: the selection, the quality of the merchandise, the presentation and the stylishness of the wide variety of items offered. Working with Rissa and her staff is a pleasure as they are friendly, understanding and always helpful. Musically Inclined is fantastic for all music-lovers!
Phyllis H
Very satisfied customers….
My wife and I ordered two nuts-and-bolts figures for our twins — a viola player and a clarinet player. It's hard to tell who loves them more — us or the twins! The figures are beautifully and cleanly crafted, and the company was a pleasure to deal with. Worth every penny.
Sean Mayer
Musically Inclined Festival hit!
Musically Inclined has been a hit at the CMEA Music Festivals for years. Students and parents have enjoyed browsing the tables of musical merchandise and purchasing appropriate gifts and mementos. I am thrilled to see this web site up and running. Now our families can find these items year round. These gifts foster pride and community among young musicians. Thank you for your service.
Janet Nobles
Quality, wide and fun array of products!
As a band student for over 10 years, I've been to several competitions and performances across the country. Many of these events have had showcases featuring music-geared gifts, but I've never seen such a quality/wide/fun array of product until I came across Musically Inclined. I ended up purchasing a t-shirt that was so comfortable and speaks to my long tenure as a trumpeter. I also got such a nice necklace for my mom, and she still wears it to this day! Thanks Rissa and the Musically Inclined team for being so helpful, I highly recommend stopping by their exhibit!
Sam Rosenblum
Band Student
Terrific company to work with!
Musically Inclined has been a terrific company to work with. I needed something in a rush and they sent it so I received the my items the following day. Can't say enough about their customer service as well as having superior products. Will be buying again and again..
Carmi Gesner
Hohokus NJ
Top of the line music themed merchandise, ties, shirts, and other paraphernalia!
I have been the Chair of the Zone 8 NYSSMA Solo and Ensemble Festival in Norwich, New York for 17 years. Musically Inclined sells top of the line music themed merchandise, ties, shirts, and other paraphernalia (No NYSSMA licensed products). They are always pleasant and courteous to work with! All we do is supply the needed tables and at the conclusion of the weekend they donate 10% of all sales to the hosting organization. Each year the donated money goes toward the spring musical, student trip or toward a music scholarship.
We are looking forward to having them return this spring!
Mark D Sands
NYSSMA ZONE 8 Festival Chair
Participants enjoy perusing the wide variety of merchandise!"
For the past years Musically Inclined has been an important part of the SCMEA Recorder Festival. The participants really enjoy perusing the wide variety of merchandise. It is a pleasure doing business with them.
Donna Basile
SCMEA Day of Recorder Co-chair
Their tables at events always seem to be the most crowded!!
We have worked with Musically Inclined over the past few years. They have a huge selection of gifts for anyone interested in music. They have been to almost all of our events, and their tables always seem to be the most crowded!! We love having them work with us, and we look forward to many more years together.
John P. Stevens
High School Band Parents Association
The end result was more than I could have hoped for!
A huge thank you to the staff at Musically Inclined! I simply LOVE their Nuts &; Bolts collection of figurines. I needed to order quite a few for an event I was having with my team and had a tight time-frame. Rissa was able to help me sort through everything and get it shipped and delivered in time for the big day. The communication through the process was superb, and the end result was more than I could have hoped for. I highly recommend to all.
Cathleen D.
Middletown, NJ