---
Welcome to Musically Inclined Gift Boutique for music lovers and instrument players of all ages. We offer a wide selection of music gifts and novelties at the best prices. 
START SHOPPING
Our Musically Inclined Exhibit can be seen at many school music events held throughout the Tri-State Area. View our upcoming events HERE.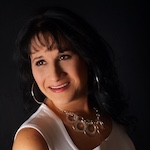 Currently owned and operated by Rissa Privitera, Musically Inclined was started over 25 years ago. As an individually owned business, Musically Inclined has had the opportunity to work with customers on a personal level to build relationships and provide the most exciting items to fit their needs.
With a large assortment of jewelry and a great selection of unique novelties, there is always something for anyone who is MUSICALLY INCLINED.